FUTUR_1_0 – Virtual Art Experience
At Art For Excellence, ed. 2018, Davide Borra signs his first interactive Virtual Reality artwork, developed together with Gigi Piana who created the real artwork for VIGEL SpA and that will perform the first immersive performance during the inauguration of the Turin artistic kermesse.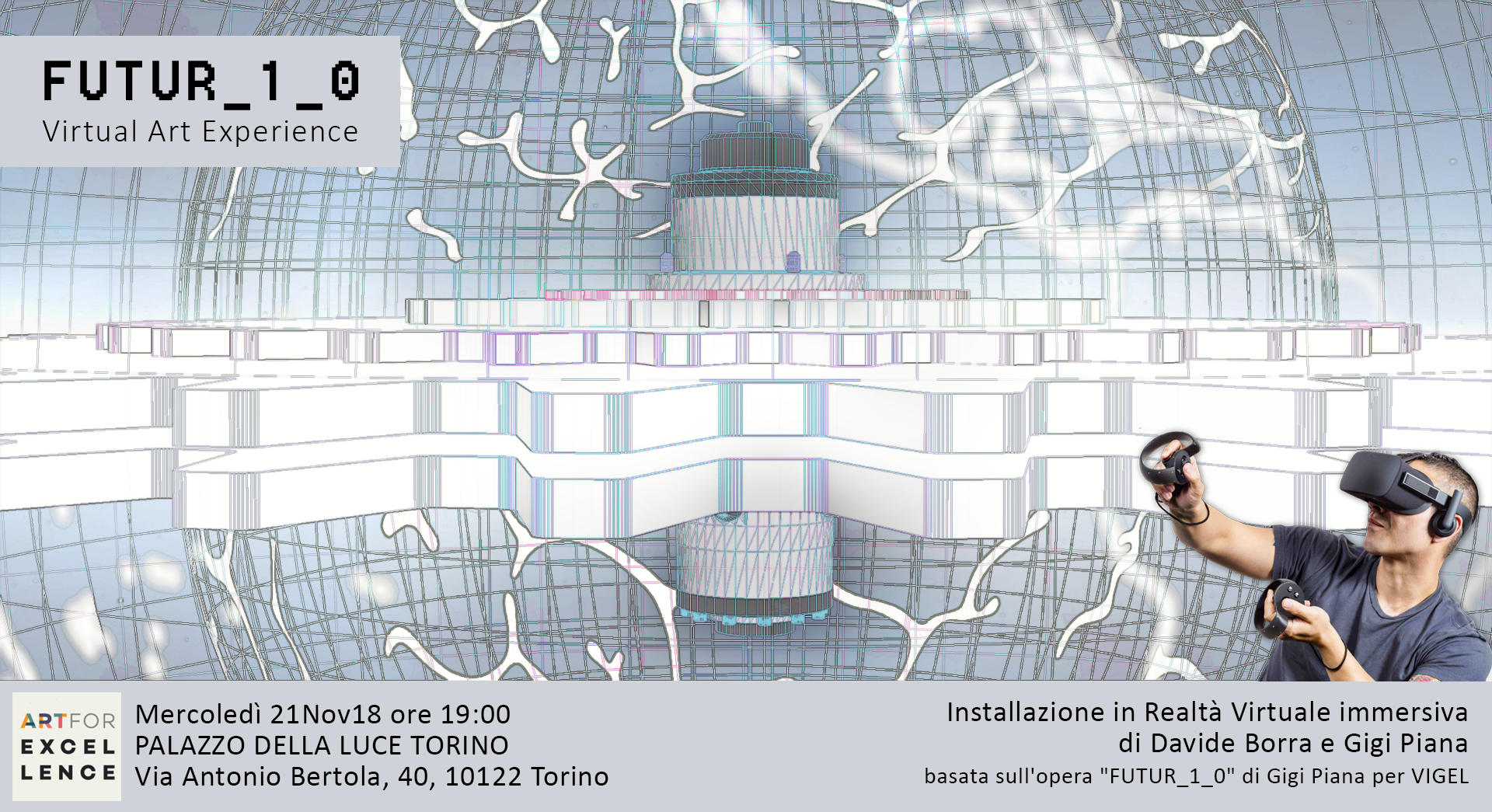 "FUTUR_1_0 – Virtual Art Experience" was conceived as an extension of the real artwork, to compare the perception of oneself in the world versus the world itself and its apparent immodability.
After the performance the installation will remain available to visitors for the inaugural evening only.
The appointment is Wednesday 21 November 2018, at the Palazzo della Luce in Turin, via Antonio Bertola 40 starting at 18:00.
The performance will start at 7:15 pm and will last about 15 minutes.
Link:
Art For Excellence : www.artforexcellence.it
Gigi Piana: www.gigipiana.com
2018