Immersive Bancomat
The ADV division of Ernst & Young, a global services network, commissioned us to design an "immersive and engaging" exhibition stand for the Electronic Payment Show in Milan. The goal was to simulate the shopping experience in three typical scenarios: a supermarket, a bar and your own home.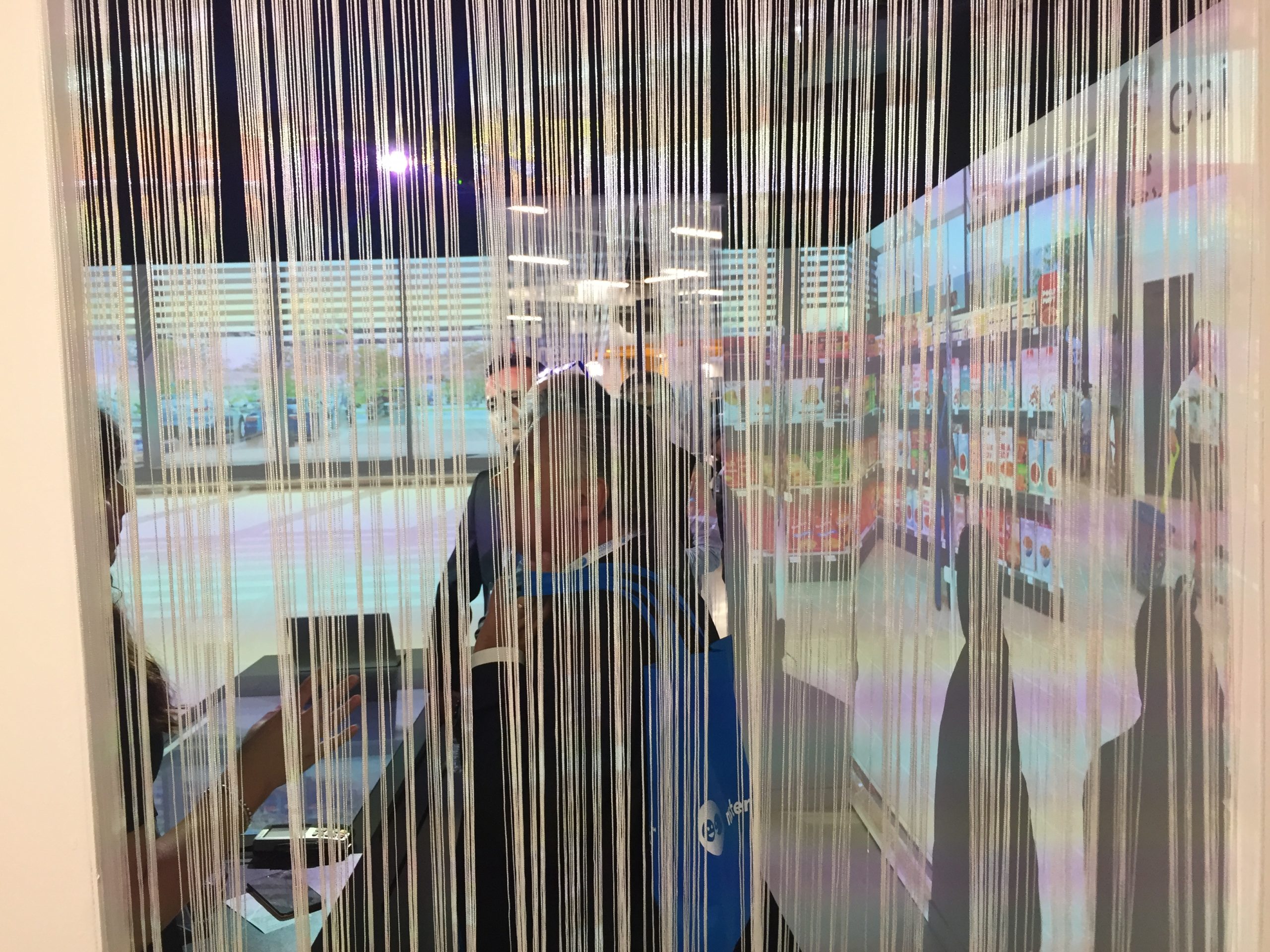 NoReal has created an immersive room of only 4×4 meters with ultra-short front projection, with a central counter equipped with a monitor.
A 360 ° graphics welcomed visitors who could choose the scenario of their interest which, magically, appeared all around them in full size, offering a complex sensation of presence.
At that point, a video appeared on the counter with the typical interactions of that scenario: passage of products on the treadmill at the supermarket checkout, exchange of drinks and dishes for the bar and home.
The BANCOMAT tutors were entrusted with the task of explaining the functioning of the new contact-less payment services and making them try.
2019