Ask Lucrezia, your virtual archaeologist
Lucrezia, the virtual archaeologist, made her debut during the XXIV edition of the BMTA Mediterranean Exchange of Archaeological Tourism, held in Paestum (Italy) from 27 to 31 October 2022.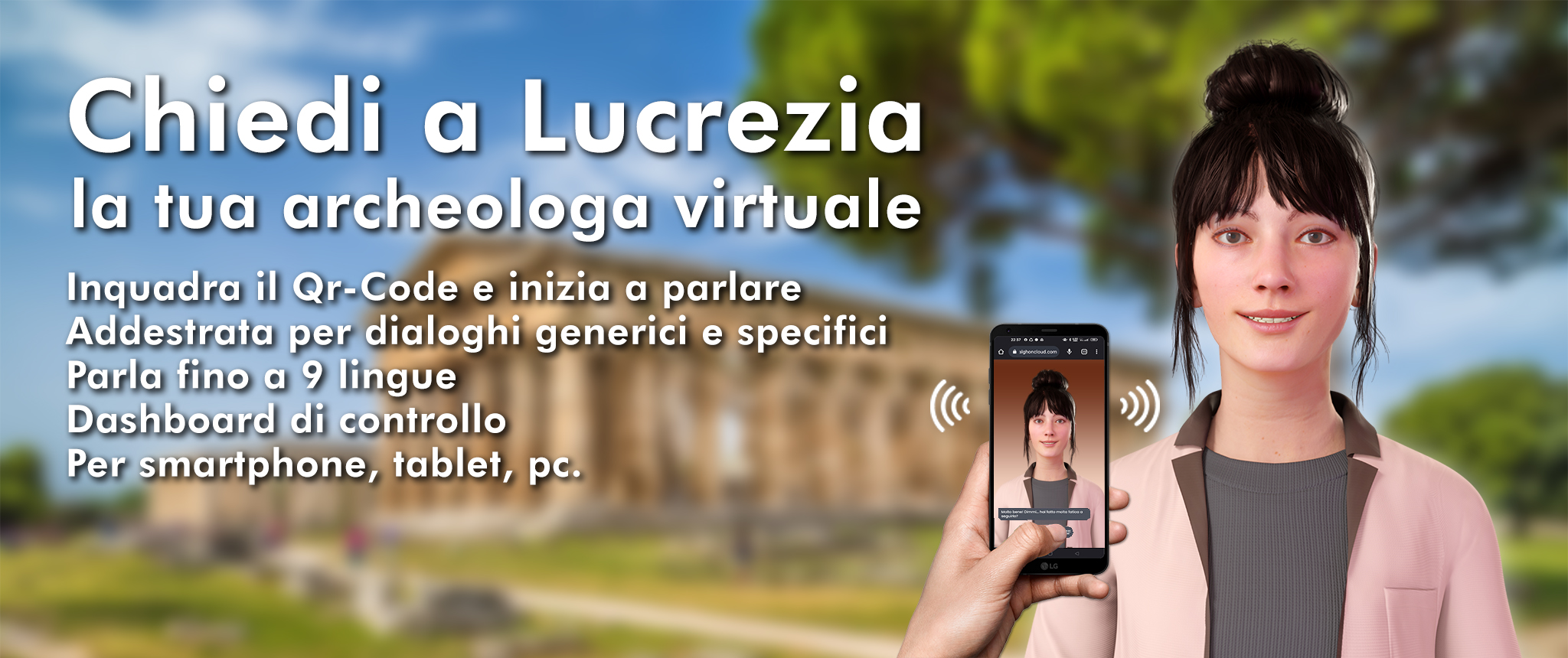 By simply scanning a Qr-Code with a smartphone, visitors were able to dialogue with her, asking for information about the ArcheoVirtual pavilion, some specifications on the installations on display and curiosities about the metaverses.
Lucrezia is a realtime 3D conversational avatar that speaks up to 9 languages ​​and can be trained to converse on general or specific times.
It was specifically created as a "virtual guide" for museums, archaeological and landscape sites, cultural itineraries in which each point of interest can "start" a targeted conversation between Lucrezia and the visitor, as if she were a real guide.
It is a native solution for the web and, therefore, does not require the installation of Apps.
It is fully customizable in appearance, gestures and voice.
At this link
you can try asking Lucrezia:
"Who are you?", "Tell me about Archeo Virtual", "Who invented the Metaverse?", "What are the works on display?".