The first tourist app of the archaeological site of Segesta is made by NoReal…and is in Augmented Reality
The archaeological site of Segesta, with its Temple and the Theatre, is one of the icons of the Sicilian. The international tourism has more than tens of thousands of visitors, in addition to the national tourism and the students visiting the site every year.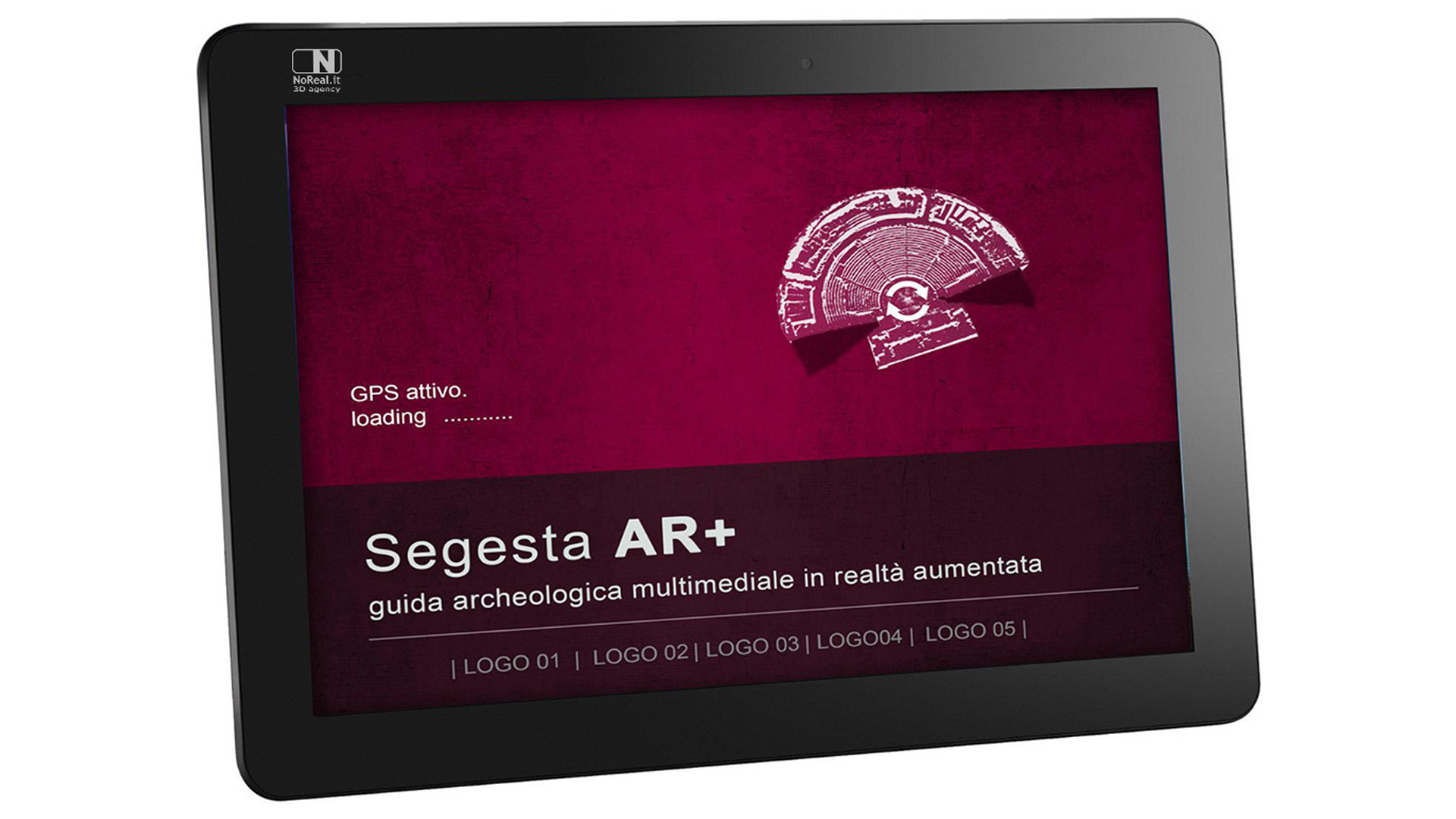 But, by now, there wasn't an app that would lead visitors to fully understand  history and the difficult monumental stratification that has pervaded the slopes of this mountain during 2500 years, from the Greek foundation, going through the Roman residence, until the Middle Ages.

Thanks to a important action of retelling of tourist routes on the archaeological site, made by Samoa Restauri of Pontecagnano Faiano (Salerno, Italy), NoReal could develop the app,  by focusing on the presence of a virtual guide and the mixed reality.
The app is free now, and it is in Italian and English. It is available for Android devices and can be downloaded  from the Google Store and the Segesta's web site (Segesta-AR) and available to be used only when the visitor arrives in the archaeological site.
A virtual guide appears on the screen illustrating the few things to know to use the app.
The GPS will follow the movements of the tourist that can freely visit the site, following the predetermined paths, using the shuttle or choosing their own route. Close to some point of interest,  the virtual guide will be activated by the system and will explain the historical and archaeological features of the monument or the area visited. At the end, the user can scroll an information sheet to know more about the monument or the area. Close to three main points (Temple, Theatre and Agorà) the visitor can enable the Augmented Reality view that overlap the 3D reconstruction of the ruins, made under the historical and archaeological validation of the Scuola Normale Superiore in Pisa, together with the officials of the Archaeological Park and the Soprintendenza of Trapani.
The end result is an app that does not force, but suggests, that leaves space both listening and reading, really easy to use.