Vendicari's Tower 3D
Another adventure in Virtual Cultural Heritage is complete.
NoReal reconstructed the history of the Tower of Vendicari, a defense tower, now restored and open, which is part of Vendicari's Wildlife Oasi, a few km far from Siracusa and Noto.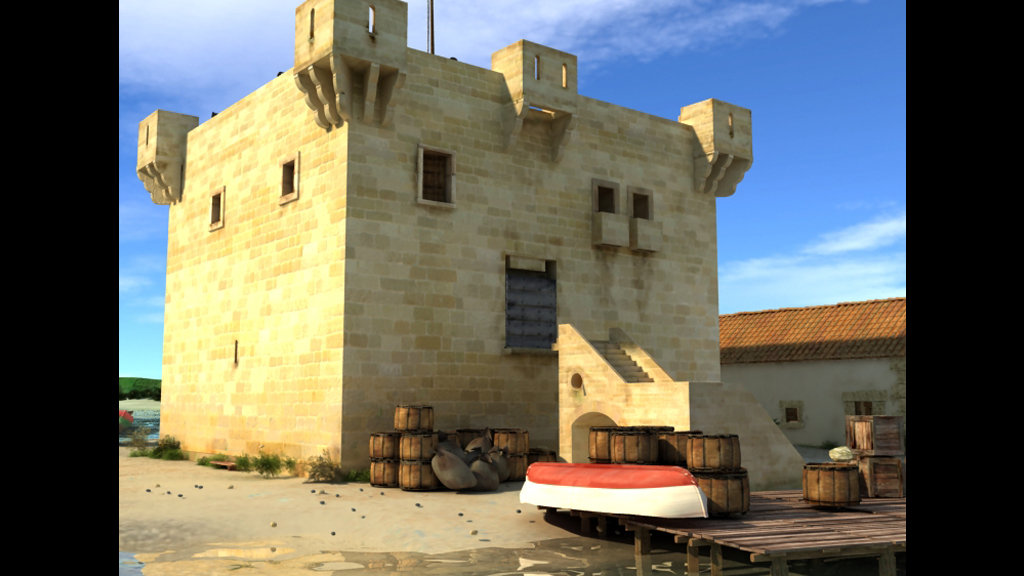 The history of the Sicilian coast defense against attacks by Arab pirates passes trough this place and now became part of a video in 3D, which will be exhibited in the wildlife bookshop.
Credits:
Ente: Regione Siciliana, Assessorato dei beni Culturali e Ambientali e Pubblica istruzione, Dipartimento dei Beni Culturali e Ambientali, della Eduzione permanente e dell'Architettura e dell'Arte Contemporanea.
Scientific project: Area Soprintendenza Beni Culturali e Ambientali di Siracusa – Servizio per i Beni Architettonici – Arch. Giovanna Susan
Historical consulting: D.sa Lavinia Gazzé
Local coordination: Dr. Dario Paterniti
Product by: RECOOP Società Cooperativa, Torrenova (ME)
Made by: NoReal.it, Torino
Artistic direction: Davide Borra
Info: http://www.riserva-vendicari.it